EUCASS-3AF Conference
Lille Grand Palais - France
4-9 July 2021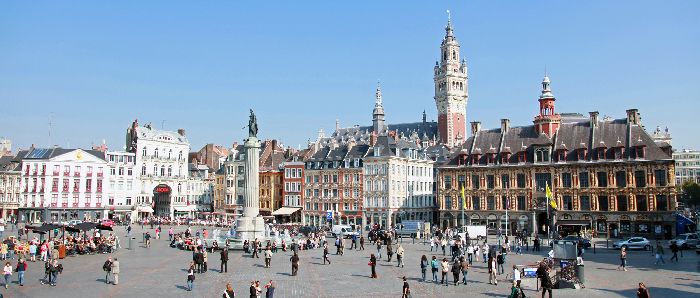 Surprising, unexpected, visionary, creative but also bold : #hellolille
Extended date
for Abstracts
EUCASS wishes you all a very happy new year!
Upon request from a large number of potential participants, we extend the abstract submission period until Sunday, Jan. 31st midnight; it should help everyone.
We invite you to have a new look at the Call for Papers as some new topics have been added recently.
Reminder: You are invited to submit a 500-word abstract. Authors of accepted abstracts will be invited to prepare a full 10/15-page paper and submit it before the deadline fixed on June 20th, 2021.
KEY DATES:
November 2020: Call for papers
31 January 2021: Submission deadline
22 March 2021: Notification to authors
By mid-April 2021: Preliminary program
28 May 2021: Early bird fee deadline
4-9 July 2021: Conference at Lille Grand Palais congress center
TECHNICAL TOPICS ON THE PROGRAM:
EUCASS is the largest aerospace conference in Europe, the high-level forum for all aeronautic and space research players: System Integration, Flight Physics, Flight Dynamics, GNC & Avionics, Structures and Materials, Propulsion Physics, and more other transverse topics related to aeronautic and aerospace, RLV, ISRU, UAVs, Sustainable Space Logistics…
Event website
This event is co-chaired by: